Awards, Discography, TV Appearances, and more
All of the important parts of George Fox's story
Awards, Discography, TV Appearances, and more
---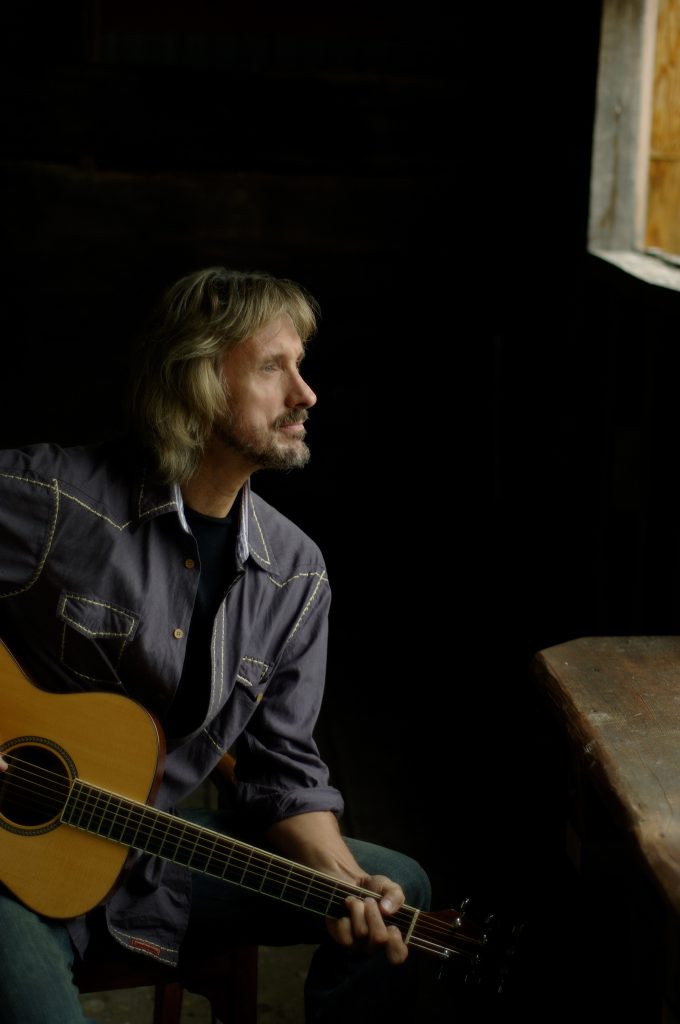 The Artist
BORN: March 23 / Calgary, Alberta
RESIDES: Southern Ontario
WIFE: Monica
DAUGHTERS: Anna May and Ruby
INSTRUMENTS: Guitar, Harmonica
FIRST SONG EVER WRITTEN: Goldmine
FAVOURITE ROAD: George Fox Trail
(was unveiled as a new street in George's hometown of Cochrane, Alberta on July 21, 1995)
Awards
Inducted into the CCMA Hall Of Fame in 2022
CANADIAN COUNTRY MUSIC AWARDS
Male Vocalist Of The Year (3-Time Winner)
Vista Rising Star (1989)
JUNO AWARDS
Country Male Vocalist Of The Year
(3-Time Winner)
RPM BIG COUNTRY AWARDS
Male Vocalist Of The Year (5-Time Winner)
Album Of The Year (1991) – With All My Might
Country Artist Of The Year (1989)
Single Of The Year (1989) – Angelina
Composer Of The Year (1989) – Angelina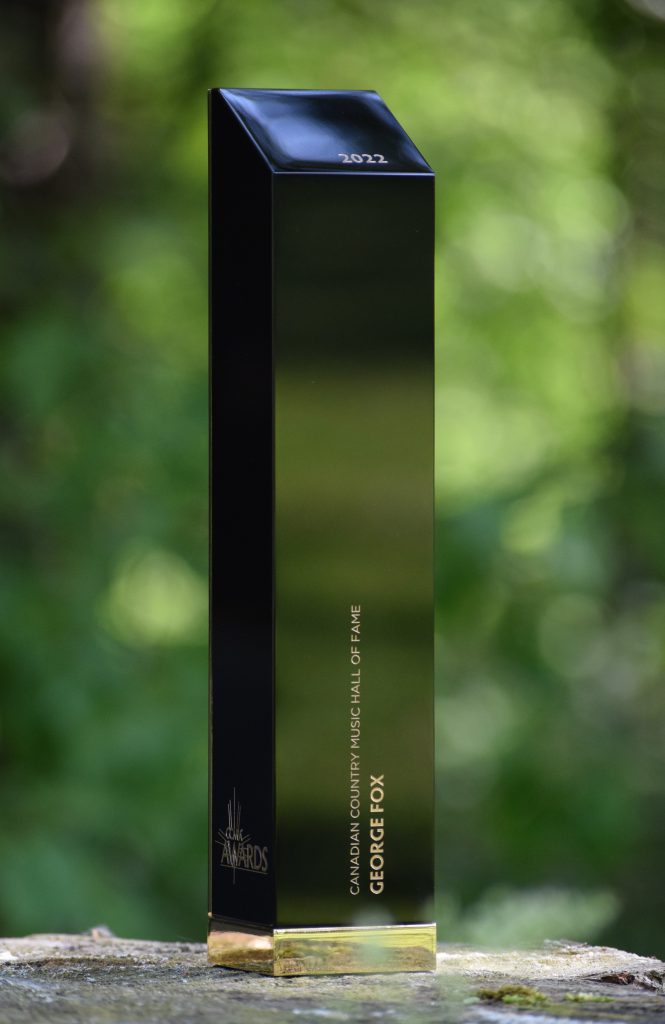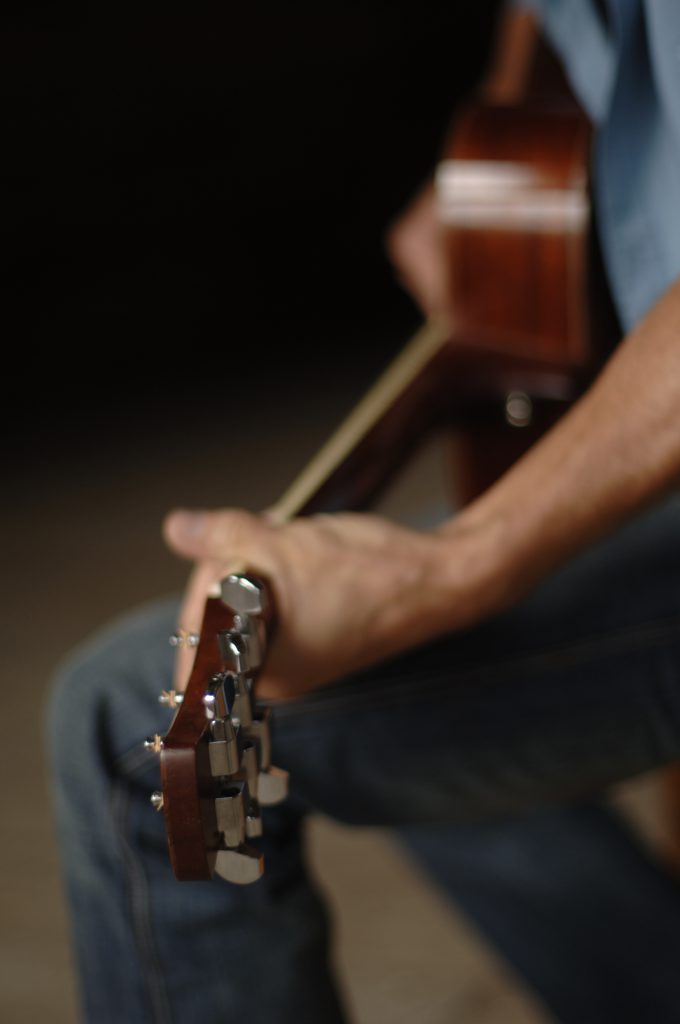 Discography
2006 With All Due Respect
2005 The Essentials George Fox
2004 Canadian
1999 George Fox Christmas
1998 Survivor
1998 Greatest Hits 1987-1997 (gold)
1995 Time of My Life (gold)
1993 Mustang Heart (gold)
1991 Spice of Life
1989 With All my Might (gold)
1988 George Fox (gold)
Singles
▪ High Toned Years
▪ Survivor *
▪ Do The Math *
▪ I'm Gone (#6)
▪ The Night The Barn Burned Down *
▪ I Give You My Word (#7) *
▪ Time of My Life (#10)
▪ First Comes Love (#1) *
▪ What's Holding Me (#1) *
▪ Wear & Tear On My Heart (#4)
▪ No Hasta La Vista Tonight (#5)
▪ Honest Man (#5)
▪ Breakfast Alone (#5)
▪ Mustang Heart (#5)
▪ Clearly Canadian (#9)
▪ Spice of Life
▪ Here Today, Here Tomorrow (#10)
▪ I Know Where You Go *
▪ Fell In Love And I Can't Get Out (#10)
▪ With All My Might (#5)
▪ Lime Rickey (#10)
▪ Bachelor Girl (#4)
▪ No Trespassing (#10) *
▪ Goldmine (#9)
▪ R.B.J.
▪ Long Distance
▪ Angelina (#8)
(Top Ten chart positions in parenthesis as per Canadian trade publications TheRecord and RPM)
* Denotes video availability
Television
"A George Fox Christmas"
(1999) CBC • viewers: 840,000
"Time Of My Life"
(1995) CBC • viewers: 1.5 million
"George Fox: Country On Campus"
(1991) CBC • viewers: 927,000
"George Fox's New Country"
(1990) CBC • viewers: 774,000
CCMA Awards Host
(1991-1994) CTV
Guest Appearances Include:
"Terri Clark: Coming Home" (1998) CBC
"Open Mike With Mike Bullard" (1998) CTV
"The Nine O'Clock Show" (1997) CBC
"Rita & Friends" (1994-1996) CBC
"Anne Murray's Family Christmas" (1988)
Photo Credit: Larry Delaney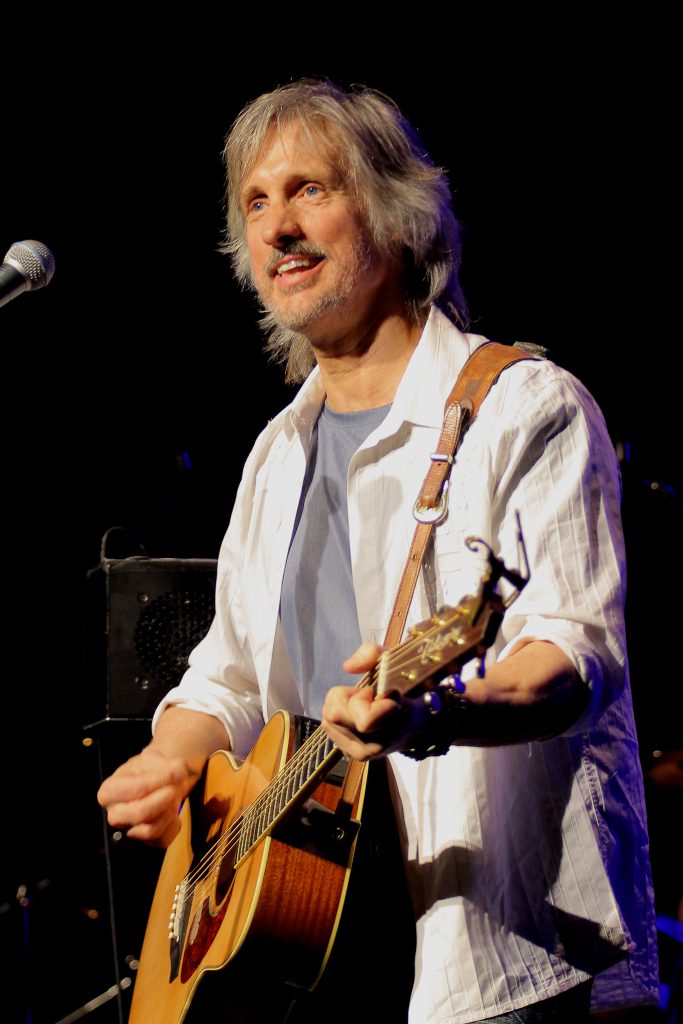 ---
Images
Download a ZIP archive of George Fox promotional images or click individuial images to save to your computer.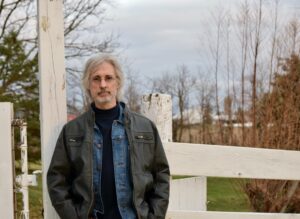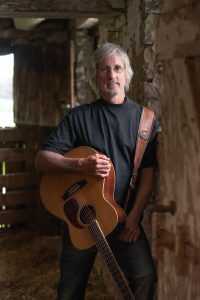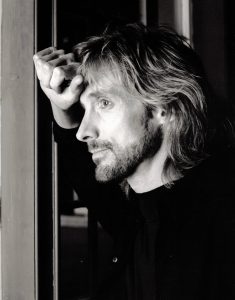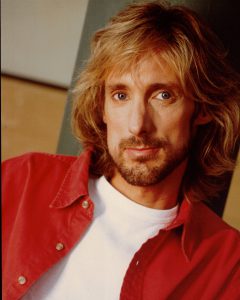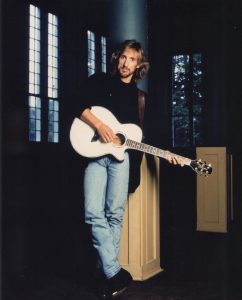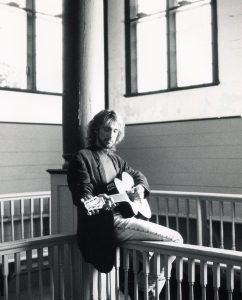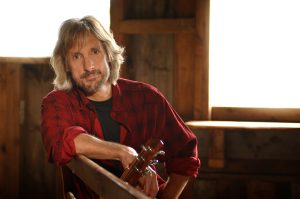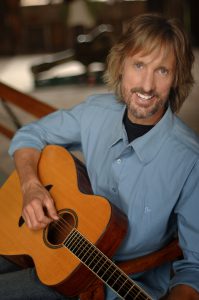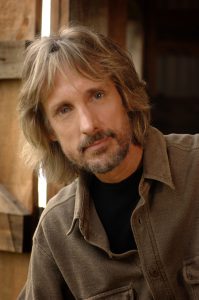 ---
About George Fox
In 1988, a young man set down a long rolling gravel road. In the distance, a small yellow farmhouse faded from view. Leaving the safety of his home in the foothills of Southern Alberta, George Fox was about to get the break he had long hoped for. On that clear spring day, he could never have imagined the amazing success story he was about to become.
It's been decades since that fateful drive. Fox has a mantle of country music awards, has recorded 11 albums and has a street named after him in his hometown. George has travelled the world, opened for some of the biggest names in country music, and headlined sold out shows coast to coast. Growing up in Cochrane, Alberta, (pop. 4500), the son of cattle ranchers Bert and Gert Fox, George was like a lot of rural kids; he lived, breathed, and worked the farm. One day, he arrived home from school and casually told his parents he was starting a rock band. Little did anyone know that the seeds for the future had been sown. In 1981, George went to Sweden on a farm exchange program. The host farmer asked Fox to bring along some country albums, and it wasn't long before Fox also took to the music.
Upon his return to Alberta, he decided he should devote another five years to ranching, but fate had other plans. Soon Fox was back playing music, writing songs, and a short while later, with his life savings, he went into the recording studio. The end results were tapes he could sell at local shows. In 1988, one of those recordings passed through a series of hands, eventually landing on the desk of a Warner Music executive. A short while later, a phone call from the label took George from the safety of the foothills and set the wheels in motion for what was to become an extraordinary career. With the release of his first self-titled album in 1988, country music fans discovered George Fox.
Debut singles, "Angelina" and "Goldmine" were sent soaring up the country charts, and in subsequent years, "No Trespassing," "Mustang Heart," "I Give You My Word," "What's Holding Me", and "Breakfast Alone," to mention just a few, would join them in the Top 10 and become signature songs. Throughout the eighties, George opened for country greats like Randy Travis, Dolly Parton, George Strait and Willie Nelson. It wasn't long, however, before he was headlining his own sold out shows from Canada to Australia. Fox's music has also travelled him to Switzerland, Spain, Brazil, and even Germany where he entertained Canadian troops. George's charm was found not only in his music but also in his ability to weave a story and engage his listeners.
Today, George lives in southern Ontario with his wife and two daughters. They have an expansive acreage that farms winter wheat, corn and soybeans. George also manages a small herd of beef cattle. Monica and George have painstakingly restored, and over the years added, many buildings and features to the property which George refers to as "The Garden of Eden"
George's parents have passed away, but his memories of them and of growing up in rural Canada have taken George in a new direction. What remains is his love of the land and respect for the working man. Still giving performances around the country and adding new songs from time to time, George has now taken pen in hand and begun work on "Trail Of The Fox", a story that will chronicle his life. You can be assured the book will hold many tales and plenty of what have affectionately become known as "George-isms." Taking the road less travelled has been the hallmark of George Fox's life and career, leading him from cattle rancher to Canadian country music ambassador. To be sure, the road you take to follow your dream is also the road that brings you back home.
In 1995, George was honoured by his hometown of Cochrane, Alberta with the naming of a local roadway 'George Fox Trail'.
In 2022 George was inducted into the Canadian Country Music Hall of Fame.
Well done George!